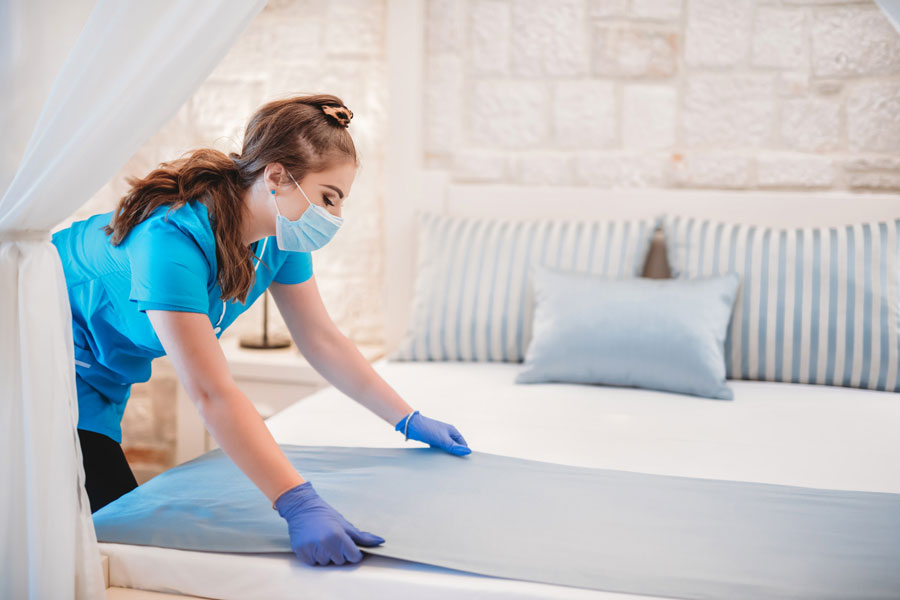 Covid-19 Health Action Plan
Emerald Villas & Suites company mission is to provide high quality services and luxury accommodation, ensuring a safe & pleasant stay for our guests. Our daily goal is to reach the expectations of every client, by offering a beautiful and memorable holiday experience.
In the ongoing circumstances of the Covid-19 pandemic, Emerald Villas & Suites has embraced and adapted all the recommended health protocols of EODY (Greek Public Health Organization), released by the Greek Ministry of Tourism.
Bearing in mind that Greece has successfully minimized contamination risk and that Emerald Villas & Suites is applying all the necessary precautionary measures, we can guarantee a safe & enjoyable stay, in full compliance with the latest rules & regulations.
Emerald Action Plan:
A Health Coordinator has been appointed to supervise health protocols.
There is a Doctor on call who can act if necessary, under EODY instructions.
Emerald staff are well trained and Covid-19 educated, following all necessary hygiene rules to avoid virus transmission and are provided with all necessary personal protective equipment (e.g. masks, gloves)
All Emerald accommodation types:
Have private swimming pools which are thoroughly checked and cleaned according to the pool hygiene protocols
Have private terraces and sun loungers
Are equipped with air-conditioning, autonomous units (not central), which are often cleaned and sterilized
Are equipped with masks, gloves, hand antiseptic gel, and first aid kits (everything included for one/personal use)
Time between check-in (at 16:00) and check-out (at 11:00) has been extended to enable the appropriate deep cleaning of all internal and external areas of our accommodations.
Fabric surfaces (e.g. furniture) will be cleaned with steam appliances according to the EODY instructions.